Intro
The design objective for this project is to create a backpiece that is tailored for a persons back and keeps it perfectly straight. It also has to be able to carry various measurement equipment on the back, that will be attached through the means of an aluminium profile.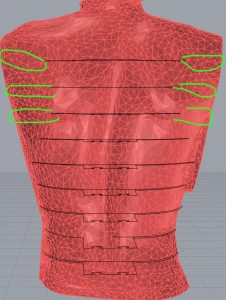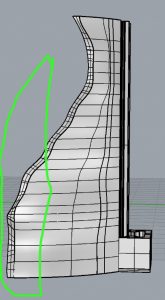 Part 1: Backpack design prototype 1
The first design was created on the basis of a model of a mans back. The modeling connected the outline of the back and the outline of the aluminium profile. The intention was to slot the aluminium profile into place on the protutions. In this design, the protusions are a relatively weak point, and if the printer is not accurate enough, the profile can't slot into place. The model this design was based on, was of a person standing slightly turned. Therefore, it wasn't suitable for our purposes.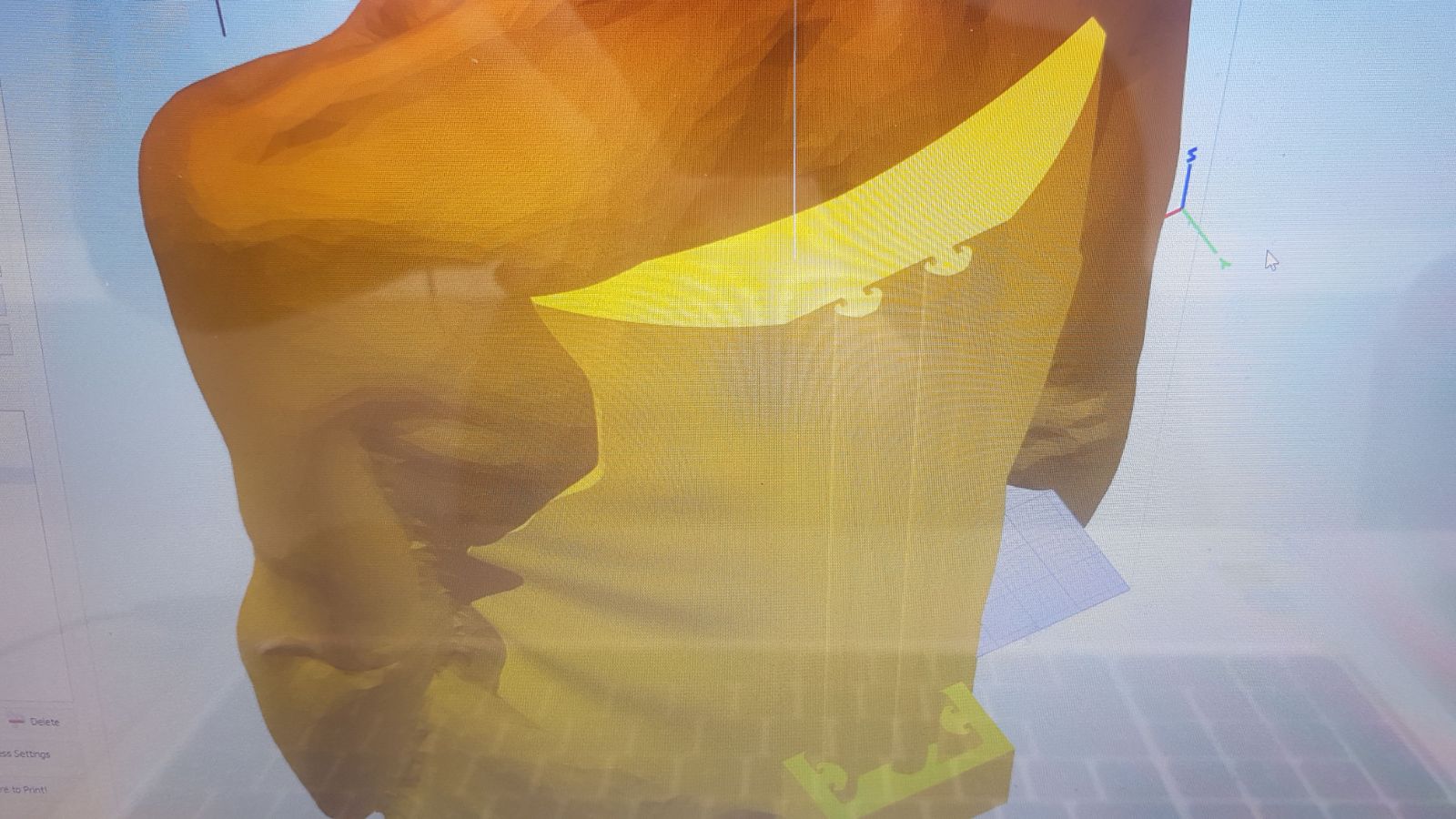 Part 2: Backpack design prototype 2
The second model is based on the model of a man's back standing straight with the arms spread. This makes it much more suitable to use as a mold. Instead of making protusions to slide the profile onto, room is left for the whole profile. This way the profile is supported on three sides, making the connection stronger, and the use of the standard system used to connect these profiles is made possible.